FlightAware is excited to announce our new flight tracking page, our largest redesign to the flight page in our
12 year history
. We've
kept all the same important content and mapping features
as we spent almost a year re-designing it to be easier to understand and more usable.
We conducted usability studies in our Houston office and online with real FlightAware users across different industries to learn what information was most important. We worked to emphasize that information, and added new settings to let you tailor how you want to see it—for example gate times vs runway times, or ICAO airport codes vs IATA airport codes.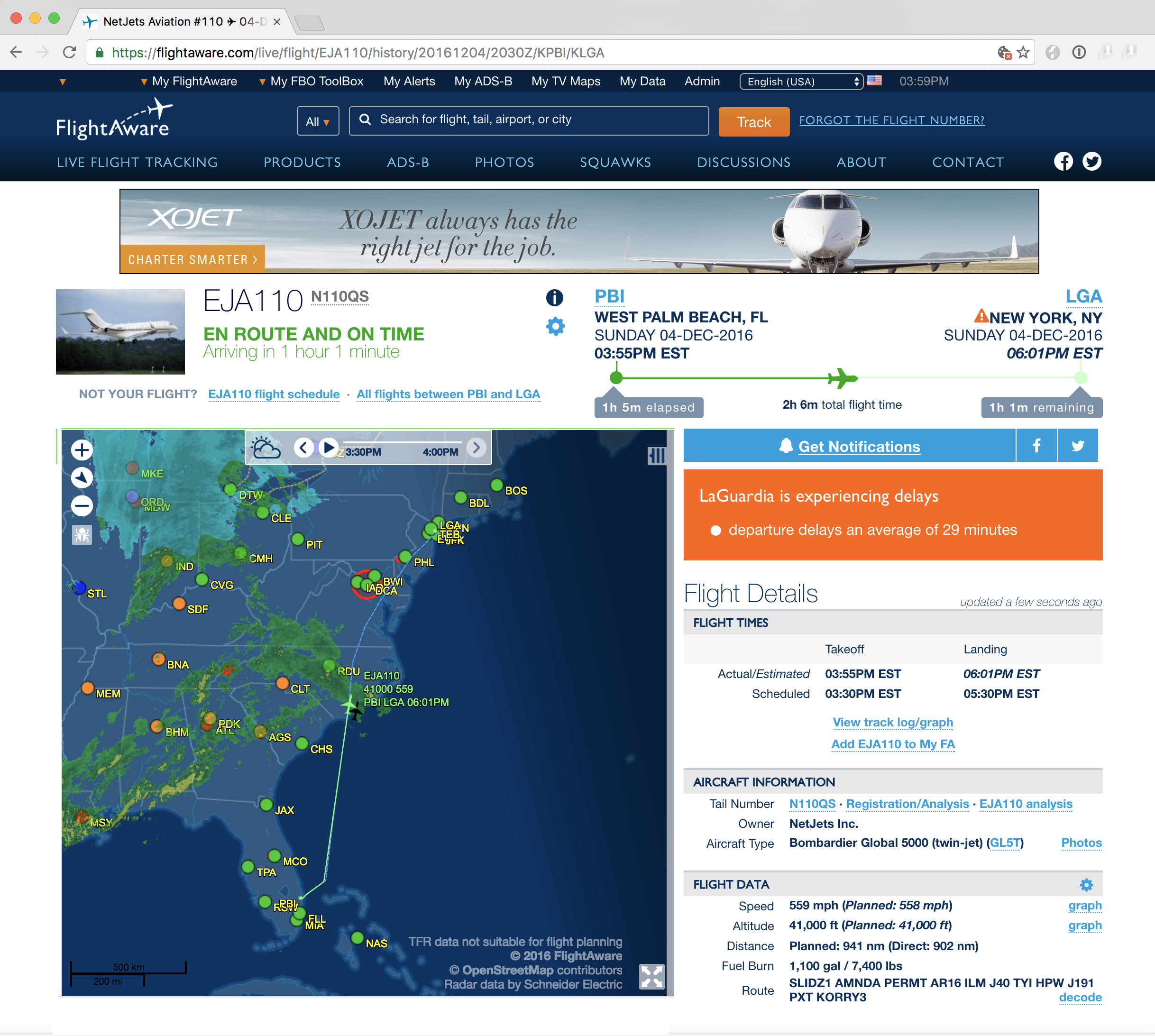 All-New Flight Tracking Summary Box
What's New in the Summary Box


Highlights and summarizes important information like "on time" or "Arriving about 45 minutes late"
Offers more detail to help identify the flight, like cities and countries of all airports
Uses traveler-friendly 3-letter airport codes by default
Uses logos for airlines instead of photos
Shows both versions of airline codes to help commercial travelers identify their flight
The progress bar shows gate-to-gate times for commercial flights, while general aviation flights retain the current takeoff-to-landing behavior
The width and layout of the summary box automatically scales to the size of your screen
More Dynamic and Configurable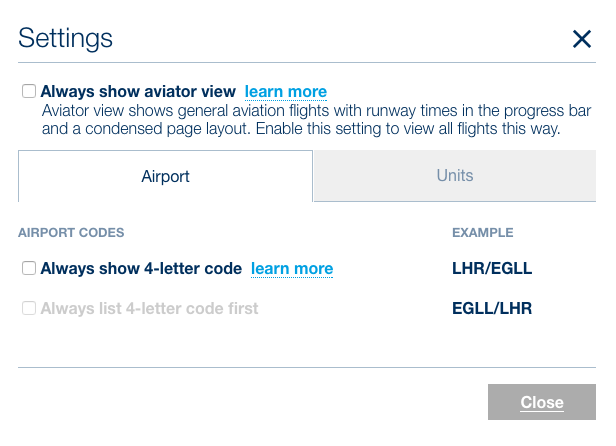 It's Up To You
The flight tracking page now has a slightly different layout for airline flight vs general aviation flights to show the most important things for the typical person tracking each flight. However, click the gear icon to change your settings if you'd always like to see the general aviation version by enabling "Aviator View."
Airline flights now show gate times by default whereas general aviation flights show runway times by default.
Better Than Ever
Prominently identifies both airport and flight delays
Lists estimated and actual taxi times
New photo scroller allows you to see multiple photos of an aircraft or a type of aircraft directly from the flight tracking page
New responsive design gives a tailored and consistent experience across devices
What's next?
We are continuing to develop and improve the flight tracking page based on your feedback, so we welcome any and all ideas that can help us improve it. We'll soon migrate the mobile web site currently used on mobile phones and allow mobile devices to access this new desktop/tablet version.

Thank you for using FlightAware!

FlightAware Development Team