Temporary Flight Restrictions (TFRs) Now Displayed on FlightAware Maps
---
Thursday, September 25, 2014 07:00PM
Last updated 3 years ago.
---
All FlightAware users can now view United States Temporary Flight Restrictions (TFRs) on FlightAware maps! Simply enable the TFR layer by clicking the "+" in the upper right corner of any map, then check the "TFR" layer. Current and future published TFRs will then be drawn on US maps as red polygons.
Hover over a TFR for the description, or click on it to be redirected to the FAA web site with full details on the flight restriction.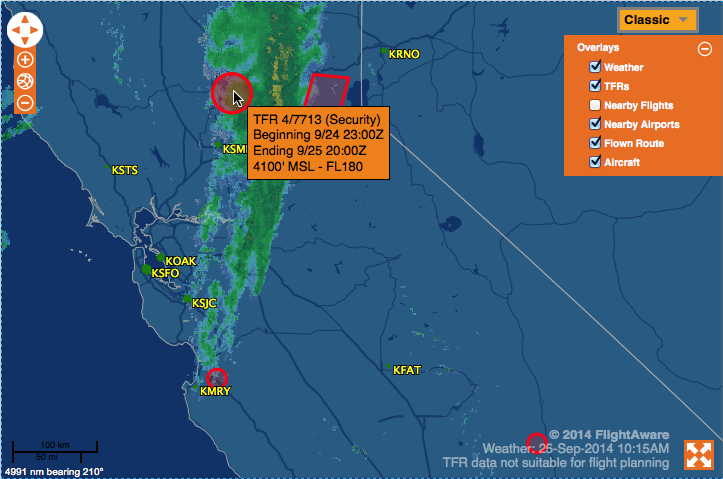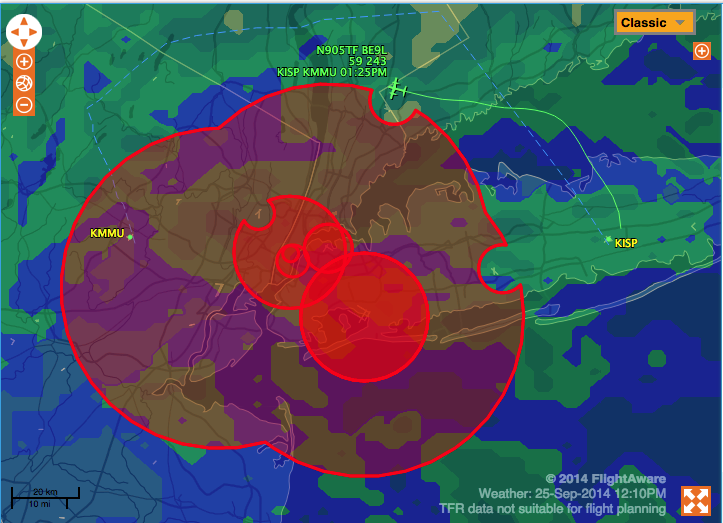 If you haven't heard about our major upgrades last month, please check out that announcement: Map Improvements - View All Planes, Nearby Airports, Premium Map Layers.
Thanks for using FlightAware! We look forward to improving the experience for you.